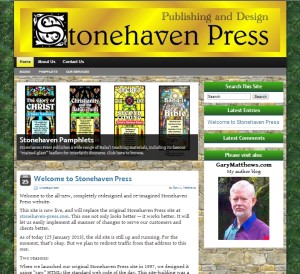 Several long-term projects coming to fruition:
Please take a look at the all-new Stonehaven Press website at stonehavenpress.com.
This site, the storefront for the publishing company Cheri and I own, has been in the works for a long time. Way overdue, but we haven't had the time needed to bring it into being.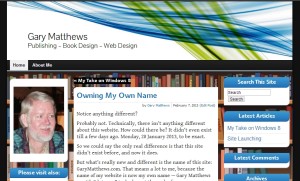 Also its companion site, GaryMatthews.com. My personal author site, where I'll talk about my writing, my books, publishing, book design, web design, and other topics. That site does not replace this one — The Astonished Tamale! — which is more for general-interest topics.
For me, the most satisfying thing about GaryMatthews.com is that it's my own name — the simplest, most straightforward version of my name, and the one people actually use in conversation. For a few months I've had a similar site, GaryLMatthews.com. (That still is running, though now I may redesign it for another purpose. Or maybe just redirect traffic from it to the new one. Haven't yet decided.)
For a long time, I've wanted to call my website "GaryMatthews.com", but couldn't. Someone else already owned the domain name: In fact, it's been off the market for more than 15 years, even though no one was using it. For the story of how I finally acquired the right to use the name, click here.
Both the Stonehaven site and my writing blog need tons of work. Much more content to come — contact pages, background stuff, utilities, loads of stuff. Please make allowances for how unfinished they are. But at least you can get a good look at them and see what is in store.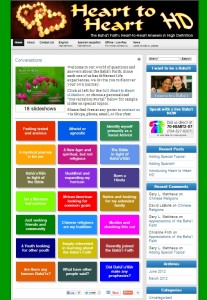 Finally, if you haven't recently checked out our associated website, Heart to Heart HD, please do so now: hearttoheart.bahaiteaching.net. With the help of Heart to Heart's author, Zabine Van Ness, we've added a lot of useful content and functionality recently. More exciting stuff on the way.
Happy Valentine's Day to all!