Dear friends and readers,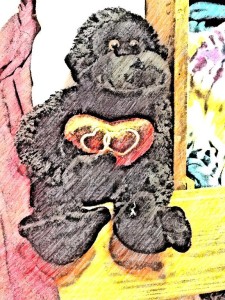 Happy Valentine's Day to you all. You are one and all loved by at least one very Astonished Tamale! Here's hoping every one of you also is loved deeply and intensely by someone you love just as much.
Speaking of astonishment:
We're pleased to note that for the second year in a row, Knoxville Tennessee — home of The Astonished Tamale! — is America's Most Romantic City. We know this because Amazon.com, the universally acknowledged authority on such things, says so in this press release.
Amazon figures this out by tracking "sales data of romance novels and relationship books (Kindle books and print books); romantic comedy movies (digital and DVDs); a collection of romantic music from Dean Martin, Barry White, Luther Vandross, Maxwell and Miguel (CDs and MP3s); along with sexual wellness products".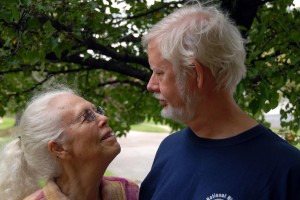 Meanwhile, the famous Real Age website has just named Knoxville the nation's Number Three city for a happy marriage — trailing close behind Salt Lake City, Utah, and Greenville, South Carolina. Plus, Knoxville is still Real Age's choice for the nation's "Best City for Sex for Women". (For men, their metrics rank Knoxville the eighth worst. If anyone can explain this paradox, please enlighten us in the comments below.)
Last year, Knoxville won the Amazon top spot despite being Real Age's pick as America's "oldest" city in terms of "aging too fast" through poor health practices. (The Astonished Tamale! reported that news here.)
New York City can rejoice in the news that Amazon no longer considers it America's least romantic city. That bottom spot now goes to (drumroll!) Boise, Idaho.
Is this true? Well, nothing trumps a scientific test: Just yesterday I sent an electronic Valentine Card to a couple in Boise, and instantly received (from the husband) this reply: "We're fine but Feb 14 is just another Hallmark holiday we don't bother to celebrate."
So there you have it. May all of you — my dear Boise friends included — have a deliciously loving year ahead.